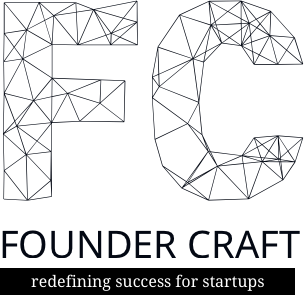 The Craft
When it comes to startups, the hardest thing is the next thing.
Every startup is a machine, built on the fly to transform uncertainty into certainty, to replace notion with narrative, to spin success into scale.
Every day poses a new set of challenges for founders and their dedicated teams, most of which they've never seen before. It doesn't take one specific skill, it's takes all the skills.
It's not science, it's not art. It's craft. We call it Founder Craft.

Who We Help
We work with first-time founders and fast-growing teams as they evolve and grow, from inception through execution.
We support founders, founding teams and other key stakeholders through both one-on-one and group environments to address both strategic initiatives and tactical decisions.

How We Help
We help on two fronts: execution and culture.
We leverage our skills in every operational role to help leaders make pressing decisions about product, technology, sales, marketing, customer success, hiring, fundraising and more.
We apply our experience starting, growing, and scaling teams of every kind to address the invisible, unspoken cultural challenges that potentially undo fast-growing startups.

Let's Get Started
We take advantage of intensive office-hours style engagements that result in either a specific decision or follow-up.
We meet once a week, four times a month, for as long as necessary. We charge a small monthly retainer with no standing committment required.